Prices do not include shipping unless stated otherwise. All items come from a non-smoking home, but we do have animals, both cats and dogs.

As of June 03, 2009, Paypal is charging fees for every transaction, whether or not you have a personal account. As such, I will now be including the fees in the price of the shipping/handling. I apologize for any inconvenience.

Payments via personal check or e-check will ship out once cleared. (E-check is usually a few days, personal check I will wait 10 business days.)


=+=+=+=+=+=+=


Newer Stuff

DVD Complete Sets (ask for pictures)
Soul Hunter Complete $25
Angelic Layer Thinpack (Yellow Box) $45
Lost Universe Thinpack $20
tactics Box $35
Clamp School Detectives $35
World of Mirage of Blaze Collection $15
Reboot Complete Series $40
Howl's Moving Castle $5
Castle in the Sky $5
Lord of the Rings Extended Editions Boxset $30

Broken Blade (Blu-ray) $35

Video Games

PS2 Games:
Tales of the Abyss - $20
Final Fantasy X - $5
Kingdom Hearts - $5

PS3 Games:
El Shaddai - $15
Resonance of Fate - $10

Game Cube Games:
Tales of Symphonia - $20

XBOX 360 Games:
Lost Odyssey - $10
Tales of Vesperia - $15

3DS Games:
Nintendogs + Cats Golden Retriever - $15

PSP Games:
Final Fantasy Tactics: War of the Lions - $5
Kingdom Hearts Birth By Sleep - $10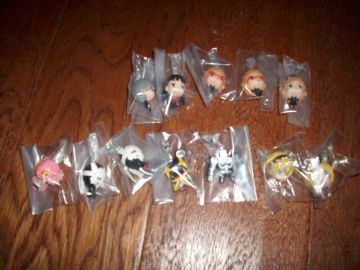 Persona 3 & Persona 4 Charms (Re:Mix and others)
Brand new, I only opened each to see what each figure was.
Characters available: Glasses!Main Character, Yukiko, Glasses!Yosuke x 2, Yosuke, Konohana Sakuya, Izanagi x 2, Jiraiya, Take-Mikazuchi, Kimono!Aigis x 2
$7 each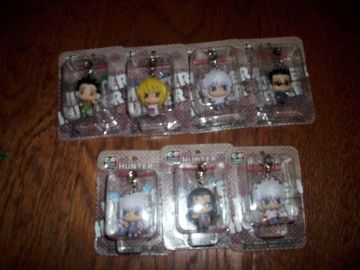 Hunter x Hunter Phone Charms
Brand new.
Characters available: Gon, Kurapika, Killua x 2, Leorio, Illumi, Silva
$7 each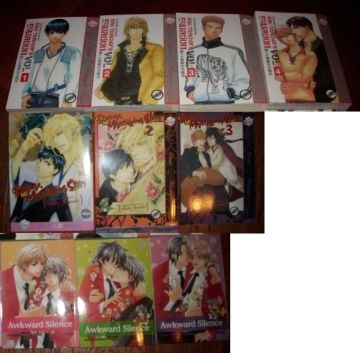 Yaoi Manga
Bad Teacher's Equation 1-4 $35
A Strange and Mystifying Story 1-3 $50
Awkward Silence 1-3 $15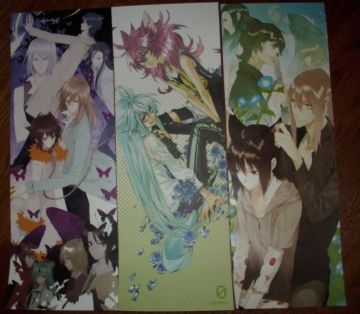 Loveless Yun Kouga Stick Posters
$15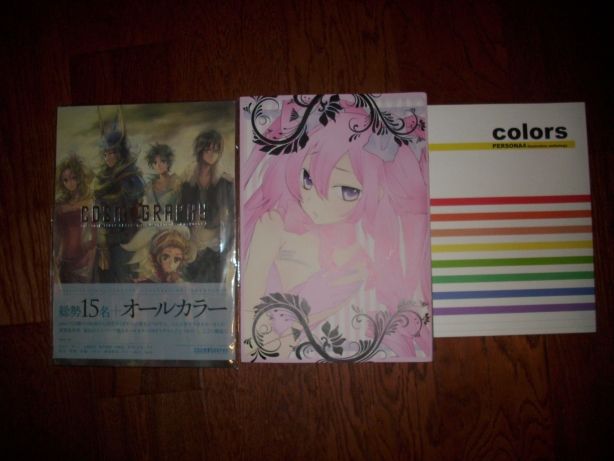 Doujnshi Artbooks:
Cosmography (Dissidia Final Fantasy Doujin) $15
Tornado 5 (Yun Kouga) $15
colors (Persona 4 Doujin) $15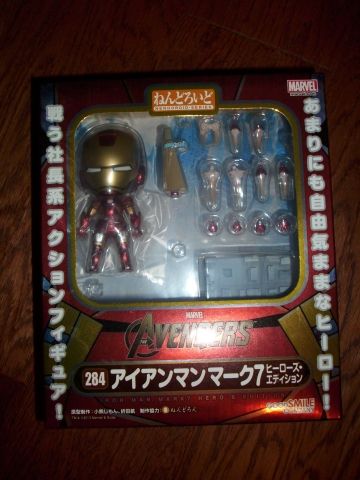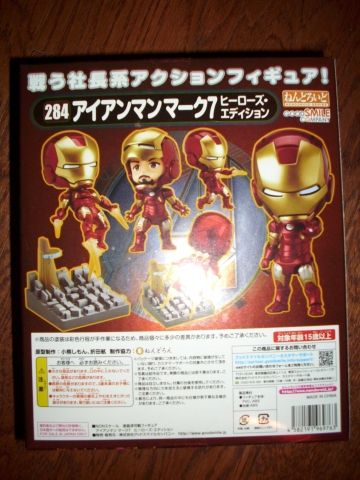 Good Smile Company Nendoroid Iron Man Mark 7: Hero's Edition
NEW IN BOX. This is an official Good Smile Company release, not a Chinese bootleg.
$60




Gurren Lagann Complete Collection - $20 [SOLD]
Gravitation 4-DVD Boxset w/ Backstage Pass - $15


FREE (Just Pay Shipping!)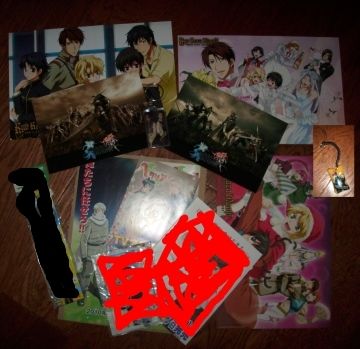 Ookiku Furikabutte and Kyou Kara Maou stuff sold.


Any questions feel free to e-mail me at empressminako[at]yahoo[dot]com, or leave a comment.

Payment Methods: I take Paypal, or anything that the bank won't charge me fees for.

I am also willing to trade. Show me your artbooks or anime merchandise (especially cups!).


If you've bought something from me, please leave feedback at this post. Thank you!